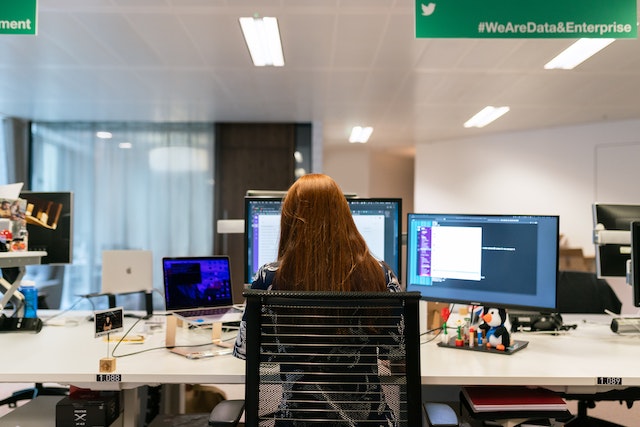 Staying healthy with a busy schedule can be challenging, especially when you have other priorities.
Whether it concerns work, taking care of the kids, or studying, life can become overwhelming. So, it's normal to fall off track with your health every now and then.
Even if it feels like you can't get back on track, by adopting a few of these healthy habits, you can slowly build a healthier lifestyle while still keeping to your priorities.
The most important part of staying healthy during your busy schedule is realizing that this is a lifestyle and not a quick fix. To be successful, you need to ingrain these habits into your life so remember to keep constant and be kind to yourself.
Now, let's get into my top 9 tips to maintain a healthy lifestyle when you are busy.
How To Stay Healthy with a Busy Schedule
1. Prioritize Your Morning Routine
If you want to stay healthy during your busy schedule, it's good to establish a quick morning routine to set the tone for your day.
You may think that with a busy schedule, you'll barely have enough time to have a morning routine. But, taking 15-30 minutes for your morning is very beneficial and doable.
Your routine can consist of anything you want; it should be personalized to your needs. You can include any habit, such as getting your morning coffee, journaling, or some morning stretches.
Depending on your schedule for the day, you may have time for only one task, but ensure that it gives you the right mindset for the rest of your day.
2. Meal Prep is Your Best Friend
This next habit is a lifesaver if you have absolutely no time during the week, but you still want to eat a healthy diet.
With a busy schedule, it's natural to reach for takeout or skip meals altogether. However, if you would like to establish a healthier lifestyle, you want to have balanced and consistent nutrition.
Meal prepping is an efficient habit to help you stick to a healthy meal plan. To get started, simply take one or two hours on a Sunday to batch cook a few meals.
You can store them in containers and keep them ready to go for work or at home. With already prepared meals you're less likely to grab unhealthy food.
3. Stock up on Quick Healthy Snacks
Another tip for eating healthy is to purge the unhealthy snacks and replace them with healthier ones.
For example, you can opt for protein bars with simple ingredients, fruits and nuts, popcorn and many more. It's best to avoid processed foods, sugary energy drinks, and snacks with minimal nutritious benefits.
4. Move Your Body
Even though you have a busy schedule, you want to move your body in some way or another, especially if you spend most of your day sitting at a desk.
Moving your body doesn't have to mean running on a treadmill for hours or hitting the gym. You can do simple tasks like going for a walk, doing an at-home workout, or even dancing.
You want to get some movement every day, not only for your physical health but your mental health as well.
5. Try HIIT
Speaking of at-home workouts, if you are pressed for time then, a HIIT workout might be worth a try.
High-intensity interval workouts are a great way to get some cardio in while building strength and muscle. The best part is that it can take 10-20 mins to complete one workout.
You can find several HIIT workouts online for any fitness level you are at, so you can challenge yourself.
6. Set Clear Boundaries
This habit is critical for your mental health; when you have a busy schedule, it's normal to feel mentally drained. If you do not want to risk burnout, you need to set clear boundaries, both with time and in your environment.
First of all, you want to set a time when you stop working or studying, whether it's a specific day or a time every night. You sometimes won't be able to stick to this, but it is beneficial to give yourself that time off.
Secondly, set boundaries in your environment; this is especially important if you work at home. For example, avoid working where you relax or sleep and set a space where you can work.
Adopting boundaries will help you reduce stress within your busy schedule and help improve your mental health.
7. Self Care is Important
When you think of staying healthy with a busy life, self-care isn't usually the first idea that pops up on the list.
But self-care is necessary if you want to maintain a healthy lifestyle. By integrating a little self-care into your daily routine, you'll find that your routine will be more manageable, and you won't burn out.
Self-care can be anything from reading a few pages of your favourite book to watching an episode of your favourite Netflix show. Remember that taking 30 minutes out of your busy day to do something you love is productive.
8. Your Sleep Schedule is Key
My next habit is to prioritise your sleep.
Ideally, you want to gain about 6-8 hours of sleep every night. But the time you go to sleep is completely up to you.
Most people don't operate on the same circadian rhythm, which means that you may require the same amount of sleep like everyone else. What's important is to make sure the quality of your sleep is high.
A tip to improve the quality of your sleep is to avoid coffee in the afternoon. Even if you can sleep after coffee, your brain is still active, which means that you will not achieve deep sleep.
Another tip is to avoid the blue light from your devices.
9. Take it One Step at a Time
Lastly, if you are going to take one thing from this article, it is to take things one step at a time.
The easiest way to establish a healthy lifestyle is to adopt one or two habits at a time. If you try implementing all of these habits at once, then none of them will stick, and you'll be giving yourself a hard time.
So remember to pace yourself, and you'll get there.
In Summary…
So there you have it! My top tips and practices will help you achieve the healthy lifestyle you want while keeping up with a busy schedule.
While not all of these tips may suit your lifestyle, there is certainly something here for everyone.
I hope you found them effective, and I suggest that you personalize the methods and adapt them to your needs.